Subscribe to Cynthia's free newsletter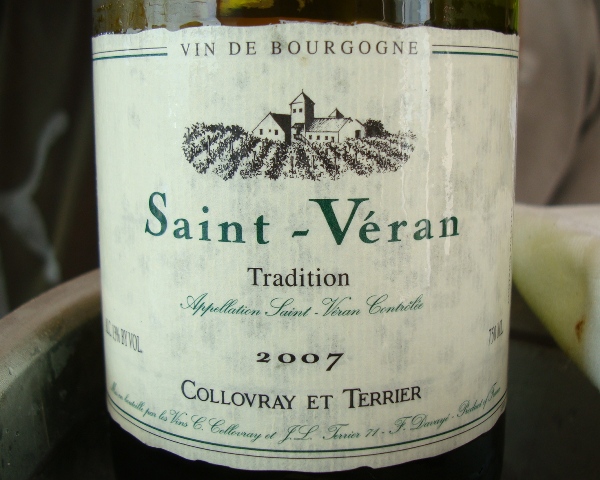 The label on the bottle,
glistening with a few
drops of this special wine.

My love of good white wine has grown tremendously over the past year. Maybe it is the wonderful vintages, maybe it is the refreshing, cool citrus and mineral flavors. Of course, it's not just any white wine that rings my chimes – it takes a white Burgundy. Like many of you, I like to savor the time at the end of the day when the work is done with a glass in my hard.
I particularly like a white Burgundy with a price tag that means I can enjoy it with out checking to see if the Dow is up that day. Yes, that's a bit trickier to nail down in the pricey paradise of white Burgundies.
But, if you travel south to the Macon region – then you can find what I'm looking for. Ah-h and you'll have a good time doing it – the land there is lush and lovely beyond description.
The Collovray and Terrier families created the Domaine des Deux Roches in 1986 in the Maconnais wine region, south of the Cote d'Or. Out of this marriage comes some of the most compelling St Verans in the region.
Deux Roches refers to the two gigantic rock cliffs that punctuate the landscape here: Vergisson and Solutre. The estate is in Davaye which is considered the best source of St Veran. The quite limited St Veran vineyards are to the north and the south of the Pouilly Fuisse vineyards but the northern vineyards make the best wines and this is where Davaye is found.
Here's what Jean-Luc Terrier says about his winemaking: