Bodega Pago de los Abuelos, Bierzo, Vinas Centenarias Rosado 2018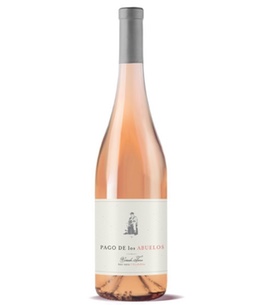 Appellation: Bierzo
Region: Castile-Léon
Country: Spain
Color: Rosé
Varietal(s): Estaladiña
About The Producer
Pago de los Abuelos is the personal project of renowned winemaker Nacho Alverez. With a deep love for the land that he inherited from his grandparents, Nacho is committed to preserving the work of his ancestors - his superheroes "les abuelos." The 6-hectare estate, based in Spain's Bierzo's wine region, is planted to the indigenous varietals Estaladiña, Godello, Grencache, Mencia, and Palomino. Nacho's grandparents, Floripes and Guillermo, first planted the Barreiros vineyard in 1890. In 2015 Nacho took over the vineyard. It took him two years to restore the vineyards by terracing the land, as well as pruning and replanting some of the original Godello and Mencia vines. Nacho's first vintage from this property was 2018.
Terroir & Vineyard Practices:
This single-barrel rose comes from the Teiró vineyard that was planted to Estaladiña in 1902 by Nacho's ancestors Mercedes and Gerinaldo. With a north orientation, the vines sit in slate soils at a 51% incline and take advantage of Mediterranean influences. Cultivated and harvested by hand, practicing dry farming with no irrigation. No pesticides or herbicides are used in the vineyard.
Tasting Notes
A very special, single-barrel rose made from the indigenous Estaladiña grape. It has a beautiful salmon color. On the palette it is fresh and light with red fruits and cherry flavors that give way to lingering notes of almond and vanilla. Very light, effortless, and elegant.
Vinification
The extreme incline of the slopes demands hand harvesting in boxes of 18 kilos. The grapes are macerated on the skins for 2 hours, followed by vertical pressing and then fermentation in a single 500L French oak barrel. It is aged for 4 months on the lees and then bottled on the estate.