About
Cynthia Hurley French Wines began in 1984 when Cynthia and Robert Hurley started importing French Bordeaux into New York and New Jersey. Cynthia and Robert had been living and working in Paris and became enamored with French wine. Many of their weekends were spent driving to the different wine regions of France to find those undiscovered bottles of great wine from small family producers.
When the Hurleys returned stateside, they began to import the wines they loved, but couldn't find in the U.S. Cynthia would write vivid descriptions of each Bordeaux in a friendly and engaging style to a growing list of followers. Word quickly spread about the portfolio and soon the Hurley's had to find more wine. The business expanded to include top producers and everyday drinking wines from Burgundy, Loire, and Rhone. Summer vacations and holidays for the Hurley family were spent in a rental car on the backroads of France with maps in hand, knocking on doors, meeting with producers, and tasting their wines.
Cynthia relocated the business to Newton, Massachusetts, when they moved from New York City. They found distribution and began to sell their wines in restaurants and wine shops. The business continued to grow so they eventually hired sales representatives. A central part of the business is the informative newsletter that highlights the wines and producers, sharing an insider's perspective on the portfolio. Robert Hurley has continued to run the business since Cynthia's death in 2011. He remains committed to the company's founding principle of, "developing a portfolio of domaines all family-run no negociants, no cooperatives, just dedicated winemakers."
---
The Team
ROBERT HURLEY – President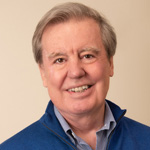 Bob's distinguished career in advertising and digital marketing took the Hurleys to Paris in the 1980s, which facilitated Bob and Cynthia's enchantment with French wine. When they returned to the U.S., Bob helped Cynthia establish herself as an importer and launch Cynthia Hurley French Wines. In 2008, Bob joined the company full-time to expand their carefully selected portfolio, develop a sales team, and increase distribution. Today, Bob runs the company from the office in Massachusetts and his home in Paris where he is always on the lookout for the next great wine.
CRAIG GANDOLF – National Sales Director, CS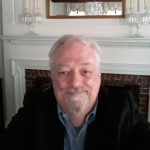 Craig joined Cynthia Hurley French Wines in May 2018, as his third career transformation. He spent two decades as a Director of the largest U.S. importer of Spanish wines, defining the product category and launching the growth of nationally recognized brands. This was preceded by his tenure as Wine Director at Biba and Pignoli, two of Boston's pre-eminent restaurants. Craig is excited to "return to the French classics." On weekends, Craig is either tending to his garden or cooking a meal for friends. His vision of heaven is a bottle of great Alsatian wine and a platter of Peking Duck.
MICHAELA QUINLAN – Logistics Coordinator/Sales Support, WSET-III
Michaela recently joined the team as the hub for order processing. She brings with her a background in wine retail, in addition to hospitality and wine education. She managed tasting rooms for family wineries in Middleburg, VA, where she also served as a therapeutic Horseback Riding Instructor. Michaela enjoys exploring the portfolio.
Sales & Distribution
LIV DEMONT – Senior Sales Representative MA, CS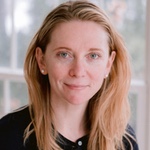 Liv DeMont recently joined Cynthia Hurley French Wines. She brings with her a wealth of experience and perspectives garnered from her time directing the national sales efforts for an Oregon winery and servicing top tier accounts for an Italian wine importer. Liv is thrilled to be able to focus on her first love – French Wine. An avid yoga practitioner and runner, Liv enjoys spending time with her family and friends outdoors.
RüDI EILERS – Fine Wine Consultant, NY, CS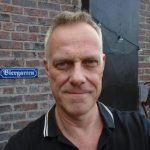 Rüdiger Eilers was born in Freiburg, Germany, and grew up in Bad Godesberg on the River Rhine. In 1991 he moved to New York, NY, and in 2001 he started in the Fine Wine business. He has been representing Cynthia Hurley French Wines portfolio since 2010. He is and instructor at the Sommelier Society of America. Sipping vintage Champagne, listening to great music, while enjoying a fabulous dinner is the perfect way to end the week for Rudi.
GARY HULTON – Fine Wine Consultant, NY and NJ, CS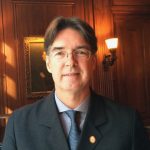 Gary Hulton has been a sales representative with Cynthia Hurley French Wines since 2016. His passion for wine developed when he lived in France and visited vineyards throughout France and Italy. At one time, Gary was a managing partner of a polo club in Argentina where he partnered with vineyards for top-notch hospitality events. An enthusiastic wine lover, Gary is also a wine educator who teaches consumer classes. He enjoys sharing his thirst for knowledge and great wine—especially off the radar discoveries.
ANITA KATZMAN – Fine Wine Consultant, NY and NJ, CS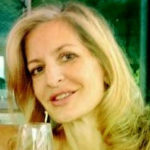 For more than 20 years Anita Katzman has worked in the wine industry. Her broad range of experience in wine distribution includes the introduction of a niche wine distributor in New York and launch of the fine wine division of Southern Glazer's Wine and Spirits in New York. Anita considers the greatest pleasure of her work to be the ability to create a connection that brings the magic of a distant vineyard to a setting that becomes richer simply because that particular wine was made.
SETH PROPER – Fine Wine Consultant, NJ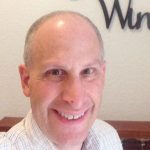 In 2014 Seth joined Cynthia Hurley French Wines and has expanded the retail and restaurant client base in NJ. He first got the "bug" working at wine shop while in college, and from there he has worked as a sales representative and a wine broker. Seth finds that by understanding the culture of a region (it's people, foods, and terroir), he is better able to appreciate all that goes into making a bottle of wine, which he relays to his customers.
ALEX PROVENCE – Brand Manager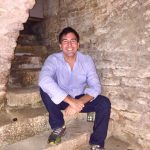 As an independent wine broker and consultant/Brand Manager Alex represents Cynthia Hurley French Wines portfolio in Connecticut since 2015. Prior to his current role, Alex has owned a wine import company, acted as an independent wine broker and consultant, and served as a wine director for a U.S. distributor. Alex is also a wine educator, guest speaker, and commentator on Faith Middleton's NPR Wine Show. A self-proclaimed food fanatic and amateur chef, he channels this passion into demystifying food and wine pairings.
CHRIS SHIPLEY – Fine Wine Consultant, NY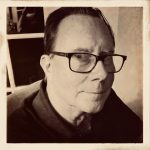 For the past 30 years, Chris has worked in the restaurant and wholesale sides of the wine business as the former Wine Director at The 21 Club in New York City, a Sales Specialist at Southern Wine and Spirits of New York, a Director of Sales and Marketing at VOS Selections, and as Director of Sales at Joanne Bordeaux USA. He joined Cynthia Hurley French Wines in 2017 lending his unique expertise to the New York market.