Adegas Moure, Abadia da Cova, Ribeira Sacra, Caiño Rose 2020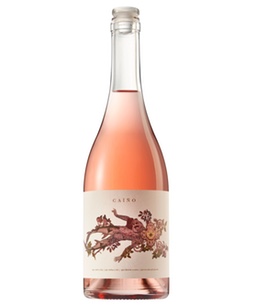 Appellation: Ribeira Sacra
Region: Galicia
Country: Spain
Color: Rose
Varietal(s): Caiño
About The Producer
Abadia da Cova is a family winery, in the heart of the Ribeira Sacra, in a magical place known as "O Cabo do Mundo." The aim of Abadía da Cova is to produce wines with the least possible intervention, respecting and protecting the environment. The Moure family carries out all the work manually on the steep "heroic" terraced slopes along the Miño River. White Abadía da Cova, composed entirely of Albariño from the farm in Cuñas, was the first wine of Adegas Moure. Nacho Alvarez has been working with Adegas Moure as their winemaker to guide the wines throughout their process of vinification and aging, so they enter the market at the right time and in optimal conditions.
Terroir & Vineyard Practices:
They are located in Ribeiras do Miño, a sub-area of the D.O. Ribeira Sacra, which is found in the parish of A Cova, Lugar de Cuñas. All work is done by hand in the vineyard. The grapes are sourced from 2.8 ha of the terraced Arrancada vineyard. Granite with traces of slate, predominantly silts and sands. They allow selected plant cover. The vines are 35-years old and face south-southwest.
Tasting Notes
A rose with a pale pink color. The nose displays elegant aromas of blue flowers, strawberries, and bitter orange—fresh, silky, with abundant acidity. The finish is long and complex. Very limited production.
Vinification
Manual harvest in boxes of 18 kilos. The grapes are selected manually in the vineyard. At the winery, a second selection is made on the tables. The bunches are destemmed, then allowed a limited maceration for an hour. Fermentation takes place in French oak (3000L truncated conical). Later it is aged on lees at least 3 months.