Attis Bodega Genio & Figura 2020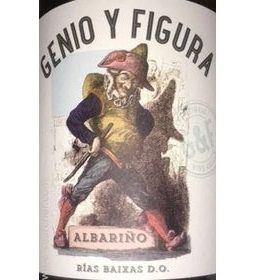 Appellation: Rias Baixas
Region: Val do Salnés
Country: Spain
Color: White
Varietal(s): Albarino
About The Producer
ATTIS is the wine quest of two brothers, Robustiano and Baldomero Fariña. Years ago, they joined the French Oenologist, Jean François Hebrard, to elevate winemaking in Rias Baixas and the possibilities of its varietals and terroir aiming to elaborate different wines, attending to their variety, plot or elaboration, bringing out each nuance and every aroma that gives them the climate, the terroir and of the Atlantic.
Terroir & Vineyard Practices:
Traditional pergola with 800 vines /ha. Soils of granitic Entisoles of Sandy-clay character. Dominant orientation in the western part, looking to the Atlantic Ocean.
Tasting Notes
Visual: Intense yellow color with a Green rim. Clean and brilliant. Nose: a bouquet of intense fresh white fruit with hints of citric fruit coming through. Palate: luscious and fresh. It would go perfectly with shellfish and fish.
Vinification
Hand harvest picking in boxes of 15 kg perforated. Selection of grapes. Complete destemming and compress air press. Setting the juice with cold temperature. Alcoholic spontaneous fermentation with control of temperature (12-15ºC). No malolactic fermentation. Fining with isinglass. Tangential filtration.