Bergerie du Capucin, AOP- Languedoc, Les 100 Pas du Berger (rouge) 2019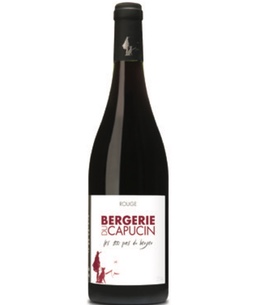 Appellation: AOP- Languedoc
Region: Languedoc
Country: France
Color: Red
Varietal(s): 75% Grenache, 25% Syrah
About The Producer
Guilhem Viau is a tour de force in Pic St Loup in the Languedoc, and his Domaine has vineyard plots in 3 different areas of the appellation. Bergerie du Capucin translates to "The Friar's Shepherd" - a nod to the Domaine's historical roots as grazing land for sheep farmers.
Terroir & Vineyard Practices:
St. Guilhem Le Désert is located between 100 and 150 meters above sea level. The vines are 20 years-old.
Tasting Notes
Night harvest for freshness. The name for this cuvee translates to "100 steps of the sheep farmer," referring to a long wait where you pace before something big happens, such as waiting to harvest, waiting for the fermentation, waiting for the wine to settle before it's bottled.
Vinification
This is the Domaine's entry-level cuvee. It is easy and light with fresh red fruit aromas. With some aeration, the wine swells with floral notes of violet and rose. Elegant and fruity, it is full-flavored with a long finish.