Bergerie du Capucin, IGP-St. Guilhem Le Désert, Les 100 Pas du Berger (blanc) 2018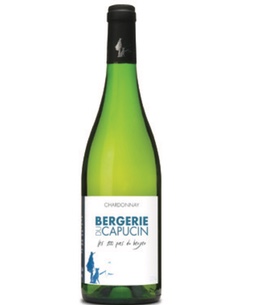 Appellation: IGP-St. Guilhem Le Désert
Region: Languedoc
Country: France
Color: White
Varietal(s): Chardonnay
About The Producer
Guilhem Viau, the former president of the Pic St. Loup appellation, started Bergerie du Capucin (the friar's shepherd) in 2008. His winemaking skill has him fast-tracked, quickly winning the prestigious Trophy of the Grands Vins de France competition. The estate now totals over 15 hectares, in the lands of the Pic Saint-Loup, on the communes of Lauret and Valflaunès. Guilhem's intent is for his family Domaine to remain true to the flavors of his roots. They practice Reasoned Agriculture.
Terroir & Vineyard Practices:
St. Guilhem Le Désert is located bewtween 100 and 150 meters above sea level at the foot of the Pic Saint Loup. The vines are 15 years-old.
Tasting Notes
This is the Domaine's entry-level cuvee. It is easy and light with an intense nose of white flowers and delicate citrus notes. On the attack, it has fruity aromas with a note of honey on the finish.
Vinification
Night harvest for freshness. Breeding on fine lees for 3 months. The name for this cuvee translates to "100 steps of the sheep farmer," referring to a long wait where you pace before something big happens, such as waiting to harvest, waiting for the fermentation, waiting for the wine to settle before it's bottled.