Bodega Bravo Escós, Priorat, Pas Dels Caus 2019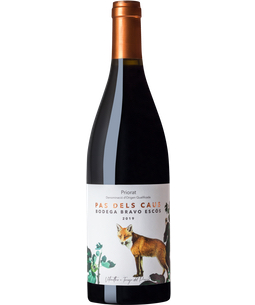 Appellation: Priorat
Region: Catalonia
Country: Spain
Color: Red
Varietal(s): 85% Grenache Red, 5% Carignan, 5% Syrah, 5% Merlot
About The Producer
Bodega Bravo Escós, founded by Luis Bravo, is located in the heart of the Priorat, near Torroja del Priorat. The estate's untamed beauty is sculpted by rock formations covered by volcanic soil containing slate, ash, and mica, better known as llicorella. Winemaker Pep Aguilar harnesses the natural elements, using pure and innovative techniques to bring out the best of the indigenous grapes Garnacha and Cariñena, and international varieties of Syrah, Cabernet Sauvignon, and Merlot. Recognizable for the famous Priorat richness of flavor and depth, the wines of Bravo Escós have a modern sensibility with refinement, freshness, and intensity. The wines balance power and elegance, resulting in the interesting and surprising tension that rewards with an easy and subtle taste. Bodega Bravo Escós has applied for Organic certification.
Terroir & Vineyard Practices:
"Adjacent to the Pardelases ravine, the land is carved with trails to the burrows where wild rabbits live, and Foxes hunt them" The grapes for Pas Dels Caus are sourced from selected plots located in Torroja del Priorat that were planted more than 20 years ago. The terrain is composed of mixed soils with a base of slate and clay. The Bodega uses sustainable farming practices.
Tasting Notes
Pas dels Caus is a young and fresh red wine whose character reflects the vineyards of Torroja del Priorat. It displays aromas of red fruits, cherries, and raspberries with undertones of citrus, lavender, and fennel on the nose. The wine is refreshing with a soft, plush texture. The lively tannins add to the finish that reveals the distinctive graphite minerality of the soils.
Vinification
Spontaneous fermentation with native yeasts occurs in tank. The must undergoes maceration for 6 to 8 days, then is it slowly pressed over 12 hours. Subsequent aging occurs in large modern eggs and 3- and 4-year-old 225 L French oak barrels.