Castell Del Remei, Cara Nord, Conca de Barbera Red 2017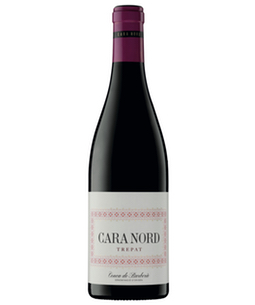 Appellation: Conca de Barbera
Region: Catalonia
Country: Spain
Color: Red
Varietal(s): 42% Grenache, 38% Syrah, 20% Garrut
About The Producer
Cara Nord translates to "North Face," reflecting the estate's position high on the north face of the Sierra des Prades Mountains. Three good friends and winemakers established the estate with the dream of creating traditional mountain wines from grapes planted in altitude that endure severe climatic conditions. Together with its stony mountain soils, this viticulture produces thick-skinned grapes with greater aromatic concentration and higher levels of tannins. The wines of Cara Nord are authentic and unique, with a focus on effort and quality.
Terroir & Vineyard Practices:
The vineyard is located 800 m above sea level. It's on a steep and hilly landscape, surrounded by high peaks and forests of oak in the Natural Park of the Prades Mountains and Natural Park of the Poblet Forest in Catalonia. The soil is slate, clay, and limestone on the rocky outcrops, cliffs, and rugged mountains. They practice sustainable dry farming, vegetation cover, and responsible mountain viticulture—minimal intervention to promote biodiversity.
Tasting Notes
The wine has a deep black color with a layer of purple. Its elegant aroma contains black fruits, minerals, and balsamic, and other noble woods. Fruity and full in the mouth, it conveys a delicate vibrancy and acidity. The tannins are fine and elegant - very well assembled.
Vinification
Hand-harvested by plot and variety, fermented in tank, and then aged for 3 months in tank on fine lees.