Clos Triguedina, Cahors, Clos Triguedina 2017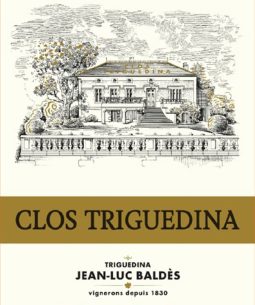 Appellation: Cahors
Region: Southwest
Country: France
Color: Red
Varietal(s): Malbec, Merlot, Tannat
About The Producer
Clos Triguedina is celebrating a "historic" vintage in 2020, Its 190 th harvest! 190 years of continuous work for a discreet family saga which over 6 generations has passed on the know-how and passion for vines and wine. A success in reserve, however widely recognized in the world of wine and hailed outside our borders. Clos Triguedina is indeed an essential reference in the Cahors vineyard.
Terroir & Vineyard Practices:
Tasting Notes
Intense flavor of black and red fruits on the nose, reinforced by peppermint and licorice notes. Supple texture; the bouquet has a good structure and length with concentrated ripe tannins. Fully balanced and rich wine, expressing the traditional Cahors.
Vinification
Certification: High Environmental Value. Environmentally friendly and traditional methods of working. Vatting time from 15 to 18 days; aged in french oak barrels for 12 months.