Clos Triguedina, Vin de Luna, Chenin 2017 500ml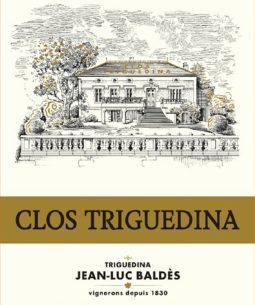 Appellation: Cahors
Region: Southwest
Country: France
Color: White
Varietal(s): Chenin Blanc
About The Producer
Jean-Luc Baldès reproduces the Moon Wine (Vin de Lune) of the 17th century, when the peasants picked the grapes at night in order to conceal part of the harvest from the local landowner, therefore, paying him less taxes. Today, the grapes are harvested early in the morning to keep the freshness of the fruit.
Terroir & Vineyard Practices:
4th Terrace; clay and limestone soil situated at 300 meters of altitude with a full southern exposure to the sun.
Tasting Notes
Brilliant golden color; nose full of crystallized fruits, quince and honey; refined but lively palate with a splendid balance.
Vinification
Certification: High Environmental Value. Environmentally friendly and traditional methods of working. Late harvest, noble rot and raisining; 3 times hand– picking early in the morning; aged in oak barrels for 12 months.