Collovray et Terrier, Viré-Clessé 2018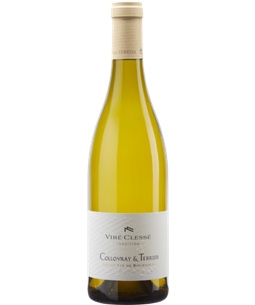 Appellation: Viré-Clessé
Region: Burgundy
Country: France
Color: White
Varietal(s): Chardonnay
About The Producer
The two families of Collovray and Terrier created their Domaine based in Davayé, and craft some of the most compelling Chardonnays in the Mâconnais.
Terroir & Vineyard Practices:
Tasting Notes
This wine delivers the very definition of terroir. It's earthy, rustic, and spicy appeal is balanced with dark cherry and berry flavors. His wines are not fined or filtered, so you get the very essence of terroir in each and every sumptuous drop. You don't need to overthink this one - all you have to do is enjoy.
Vinification