Couly Dutheil, Chinon, René Couly Rosé 2020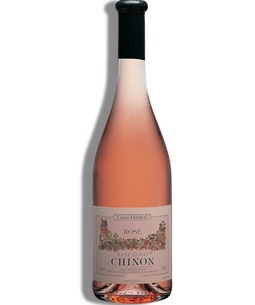 Appellation: Chinon
Region: Loire
Country: France
Color: Rose
Varietal(s): Cabernet Franc
About The Producer
Domaine Couly-Dutheil has become, over the years, a reference point for the appellation of Chinon and one of the Loire Valley's most famous estates. Established in 1921 by Baptiste Dutheil, then developed by his daughter, Madeleine Dutheil, and her husband René Couly, today Couly-Dutheil remains a family Domaine, owned by the third and fourth generation. Arnaud Couly is the fourth generation and current winemaker, having taken over from his father, Jacques Couly, in 2003. Couly Dutheil owns a total of 90 hectares of vines, 98% of which are Cabernet Franc. Eighty percent of their production is sold within France, where their wines are served at many of the finest restaurants in the country, including 21 of the 26 Michelin 3-Star restaurants. The multi-level, state-of-the-art chassis is built into the limestone rock hillside and features a gravity-flow design to ensure maximum protection of the grapes and wine during each stage.
Terroir & Vineyard Practices:
Grown in the gravel and sandy soil on the eastern portion of Chinon along the Vienne river. With a yield of around 45 Hl/Ha, these hand-harvested grapes are carefully selected, then destalked before pressing.
Tasting Notes
Lovely pink color, with a fresh and fruity nose showing floral notes. A fruited palate with persistent and refreshing flavors, this wine is well-balanced, easy to drink and elegant. Delightfully aromatic and showcasing the classic structure associated with the Chinon terroir, this rosé wine is perfectly suited to enjoy as an aperitif and to accompany a meal. Can be kept for two or three years.
Vinification
Temperature controlled fermentation in stainless steel and 4 hours maceration. Bottled 6 months after the harvest.