Domaine Cheysson, Beaujolais Cru Chiroubles, Clos les Farges 2019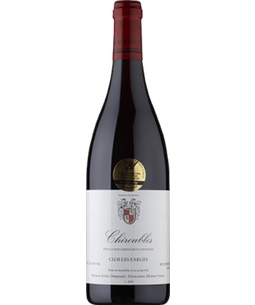 Appellation: Chiroubles
Region: Burgundy
Country: France
Color: Red
Varietal(s): Gamay
About The Producer
Jean-Pierre Large is the Beaujolais Cru master behind this exceptional (and perennially popular) Domaine Cheysson Chiroubles. He has managed the Cheysson family vineyards for over 20 years - the Domaine hires him as their full-time winemaker and vineyard master - he knows every inch of these superb vineyards. His style is aromatic - he goes for fruit and freshness, no excess tannins. Jean-Pierre Large's motto is "Fruit, glorious fruit," and this wine bursts with vibrantly fresh, juicy fruit and a finish with finesse.
Terroir & Vineyard Practices:
The Gamay comes from vineyard sites in Chiroubles that face south, south-east on granite soils.
Tasting Notes
The Chiroubles Jean-Pierre makes at Domaine Cheysson is 100% Gamay and comes from high-altitude vines where the cool nights help the grapes retain their characteristic acidity and freshness. It is a lighter-bodied red with an intensely aromatic nose and plentiful fruit.
Vinification
Jean-Pierre Large uses traditional semi-carbonic maceration for this Cru Beaujolais. It is aged in stainless steel for 5 months before bottling.