Domaine Cheysson, Beaujolais, l'Exception (blanc) 2020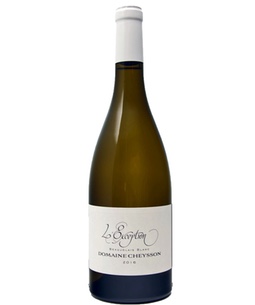 Appellation: Beaujolais
Region: Burgundy
Country: France
Color: White
Varietal(s): Chardonnay
About The Producer
Jean-Pierre Large is the Beaujolais Cru master behind this enigmatic and charming wine. He's the same winemaker of (the perennially popular) Domaine Cheysson Chiroubles that we have imported for over 15 years. Jean-Pierre calls his Beaujolais Blanc, "l'Exception," because he makes such a small amount of it. L'Exception takes the name Beaujolais Blanc in Chiroubles because it's THE exception. You see, only the red wines in this appellation receive cru status and ranking. Even though the Chardonnay vineyard is located in this cru, the wine takes the more general term, "Beaujolais Blanc."
Terroir & Vineyard Practices:
The Chardonnay vineyards are small (1 hectare), and they are located in Chiroubles - the highest of all the cru Beaujolais appellations. The soils are granite, which maintains the heat nicely and gives the Chardonnay more balanced acidity.
Tasting Notes
Jean-Pierre Large makes this 100% Chardonnay from a precious 1 ha vineyard plot. With no oak aging, this wine is juicy with white peach and apricot notes and has a precocious finish that makes you eager for your next sip. Rounded and fruity, this Beaujolais Blanc goes with virtually every meal. They don't make all that much, and we're glad to get our hands on some of it.
Vinification
Jean-Pierre ages this wine in stainless steel, so you get rich fruit flavors without the influence of oak.