Domaine Cottebrune/Pierre Gaillard, Faugères, Les Moulins (rouge) 2015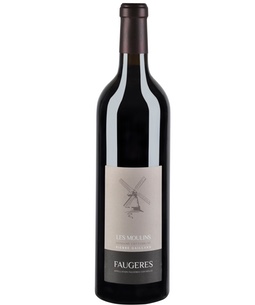 Appellation: Faugeres
Region: Languedoc
Country: France
Color: Red
Varietal(s): Syrah, Grenache, Mourvedre
About The Producer
Pierre Gaillard founded Domaine Cottebrune in the Faugères wine region. He has special interest in this region because of the high concentration of schist soils that he's mastered in the Northern Rhone at his other winery.
Terroir & Vineyard Practices:
The 10 ha of vineyards are situated in the lowest foothills on the southern side of the Massif Central, overlooking the plain of Béziers. The vines benefit from this altitude and form a microclimate that is much more moderate than in the plain. As a result, the wines raised in this area are fresher and well-balanced.
Tasting Notes
From the youngest plots of Syrah and Grenache, the Moulins Rouge is a fruity wine with silky and harmonious tannins that reflects all the freshness and minerality of the terroirs of shales of Faugères. This is a fresh, fruity, pleasing wine.
Vinification
Pierre takes great care with his Faugères. He vinifies parcel by parcel and grape type by grape type. He is meticulous about allocating only the best parcels and the ripest grapes to the final wine. And, on top of all this, the Syrah is aged in 3- and 4-year old barrels to preserve freshness and not add tannin or wood flavors. The Grenache is aged in vat with no barrel exposure. He never filters.