Domaine Couly Dutheil, Chinon, Blanc de Franc (blanc) 2019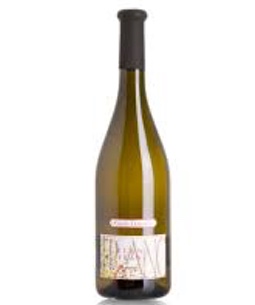 Appellation: Chinon
Region: Loire
Country: France
Color: White
Varietal(s): Cabernet Franc
About The Producer
Domaine Couly-Dutheil has become, over the years, a reference point for the appellation of Chinon and one of the Loire Valley's most famous estates. Established in 1921 by Baptiste Dutheil, then developed by his daughter, Madeleine Dutheil, and her husband René Couly, today Couly-Dutheil remains a family Domaine, owned by the third and fourth generation. Arnaud Couly is the fourth generation and current winemaker, having taken over from his father, Jacques Couly, in 2003. Couly Dutheil owns a total of 90 hectares of vines, 98% of which are Cabernet Franc. They sell 80% of their production within France, most of which is served at many of the finest restaurants in the country, including 21 of the 26 Michelin 3-Star restaurants. The multi-level, state-of-the-art facility is built into the limestone rock hillside and features a gravity-flow design to ensure maximum protection of the grapes and wine during each stage.
Terroir & Vineyard Practices:
In Chinon, only red wines can take the name of the appellation. Since this is a white wine made by Cabernet Franc, and not red, the Couly-Dutheil's have decided to call it Blanc de Franc.
Tasting Notes
Blanc de Franc tricks the eye and the nose. The pure golden color, with the slightest hint of blush, smells of strawberries and cream and slight biscuit notes, but with your first sip, you'll be further confused because you'll feel some tannins. Floral and fruity, strawberries and cream, this dry white wine fools even the best. It's a white wine made from 100% Cabernet Franc. This unusual, dry, structured wine delights with its aromatic appeal and medium-bodied, smooth mouthfeel.
Vinification
The Couly-Dutheil's make Blanc de Franc by gently pressing the Cabernet Franc grapes, and then the juice sees no further contact with the skins. It's the skins, after all, that gives the wine it's color. After fermentation, this wine stays on the lees for 4 months, creating its lush, round mouthfeel.