Domaine Couly Dutheil, Chinon, Clos de l'Echo 2017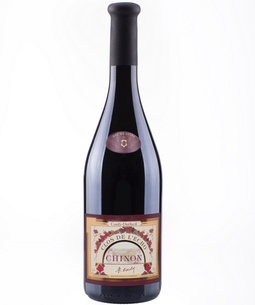 Appellation: Chinon
Region: Loire
Country: France
Color: Red
Varietal(s): Cabernet Franc
About The Producer
Domaine Couly-Dutheil has become, over the years, a reference point for the appellation of Chinon and one of the Loire Valley's most famous estates. Established in 1921 by Baptiste Dutheil, then developed by his daughter, Madeleine Dutheil, and her husband René Couly, today Couly-Dutheil remains a family Domaine, owned by the third and fourth generation. Arnaud Couly is the fourth generation and current winemaker, having taken over from his father, Jacques Couly, in 2003. Couly Dutheil owns a total of 90 hectares of vines, 98% of which are Cabernet Franc. They sell 80% of their production within France, most of which is served at many of the finest restaurants in the country, including 21 of the 26 Michelin 3-Star restaurants. The multi-level, state-of-the-art facility is built into the limestone rock hillside and features a gravity-flow design to ensure maximum protection of the grapes and wine during each stage.
Terroir & Vineyard Practices:
A definitive estate in Chinon, whose vineyard holdings include the famous "Clos de L'Echo" vineyard. Clay-limestone soils yield around 40 Hl/Ha of these Cabernet Franc grapes, on a south-facing slope. The vines average 45 years old, with the oldest being 75 years old. Leaves are thinned to increase ripeness, and grape maturity is tested and controlled in laboratories. Manually harvested, strictly selected grapes are destalked before crushing.
Tasting Notes
Dark, intense, and shiny ruby and purple color. Intensely flavored and complex bouquet with ripe grapes and spicy notes. Unctuous, voluptuous, and generous palate with concentrated, elegant, rich tannins. This wine has an aging capacity of 15 to 25 years. This is a wine built for cellaring. Decant before serving.
Vinification
Controlled-temperature fermentation in stainless steel tanks, 2-week fermentation plus a 4-week maceration period allows for the development of a high concentration of fruit, tannin, and character. Traditional and regular racking proceeded by fining using egg whites. To keep the delicate structure of the wine, but also the freshness, they use stainless steel aging, between 18 and 24 months, according to the vintage. Wines are bottled 3 months after fining and go on the market 3 years after the harvest.
Press
94 points - Decanter: "Attractive and youthful, with a smoky dark fruit core. All about elegance, freshness, textbook pencil lead, a fine grip of tannin and great freshness." - Decanter