Domaine Couly Dutheil, Chinon, les Chanteaux (blanc) 2019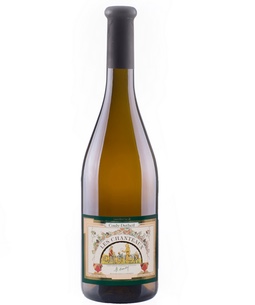 Appellation: Chinon
Region: Loire
Country: France
Color: White
Varietal(s): Chenin Blanc
About The Producer
Domaine Couly-Dutheil has become, over the years, a reference point for the appellation of Chinon and one of the Loire Valley's most famous estates. Established in 1921 by Baptiste Dutheil, then developed by his daughter, Madeleine Dutheil, and her husband René Couly, today Couly-Dutheil remains a family Domaine, owned by the third and fourth generation. Arnaud Couly is the fourth generation and current winemaker, having taken over from his father, Jacques Couly, in 2003. Couly Dutheil owns a total of 90 hectares of vines, 98% of which are Cabernet Franc. They sell 80% of their production within France, most of which is served at many of the finest restaurants in the country, including 21 of the 26 Michelin 3-Star restaurants. The multi-level, state-of-the-art facility is built into the limestone rock hillside and features a gravity-flow design to ensure maximum protection of the grapes and wine during each stage.
Terroir & Vineyard Practices:
At the top of the southern face of the Saint Louand hillside in West Chinon, this Chenin Blanc grows in chalky soils from vines averaging fifteen years in age. The vineyards are managed using an integrated farming system based on biological methods. The quality and maturity are tested and controlled in the laboratory before harvest. The grapes are strictly selected and hand-harvested, averaging a yield of 40 Hl/Ha.
Tasting Notes
Les Chanteaux boasts a very clean and attractive bouquet with mineral notes and citrus aromas. Dry, with a richly fruited palate showing persistent and refreshing flavors and elegance. Round and vibrant with flowery aromas and a little melon, white pear, and pineapple on the palate. Exceptional. It can be kept 3-5 years.
Vinification
Temperature-controlled fermentation in stainless steel tanks followed by 4 to 5 months of sur lees maturation with traditional and regular batonnage, this wine is then bottled from May to June.