Domaine Paul Garaudet, Bourgogne (rouge) 2018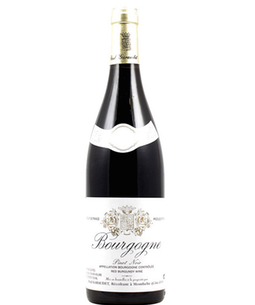 Appellation: Bourgogne
Region: Burgundy
Country: France
Color: Red
Varietal(s): Pinot Noir
About The Producer
Paul Garaudet is based in Monthelie and his wines are authentically Burgundian. He practices sustainable farming and his wines undergo little to no filtration.
Terroir & Vineyard Practices:
Paul Garaudet's Bourgogne Rouge is 100% Pinot Noir coming from Premier Cru sites in the Côte de Beaune. In the vineyard, all qualitative works are made in order to give a small crop composed of small healthy grapes, sweet and rich in terroir aromas. The harvesting is totally made by hand. No chemical products are used in order to give great wines for aging with good character.
Tasting Notes
This wine delivers the very definition of terroir. Its earthy, rustic, and spicy appeal is balanced by dark cherry and berry flavors. His wines are not fined or filtered, so you get the very essence of terroir in each and every sumptuous drop. You don't need to overthink this one - all you have to do is enjoy it.
Vinification
The wine undergoes natural yeast fermentation that lasts 20-25 days. The juice is moved from the fermentation vats into barrel by gravity. Malolactic fermentation takes place naturally and the wine remains in barrel 12-18 months.