Domaine Paul Garaudet, Meursault Limozin 2017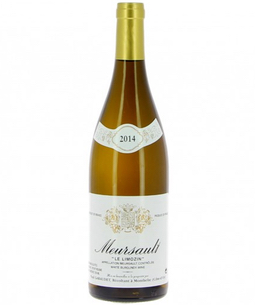 Appellation: Meursault
Region: Burgundy
Country: France
Color: Whte
Varietal(s): Chardonnay
About The Producer
Paul Garaudet is based in Monthelie, and his wines are authentically Burgundian. He practices sustainable farming. His wines undergo little to no filtration.
Terroir & Vineyard Practices:
In the vineyard, the work is focused on producing the highest quality grapes, meaning a small crop composed of small healthy grapes, sweet and rich in terroir aromas. The harvesting is completed by hand. No chemical products are used in order to create great wines for aging with good character.
Tasting Notes
Limozin is a Lieu Dit which is bordered by the great (and famous) Meursault Premier Cru Charmes and Premier Cru Genevrieres vineyards. On the palate, Paul Garaudet's Meursault Limozin boasts incredible length, viscosity, and minerality. The fruit lingers and is accentuated by the balanced acidity. The wine also features pronounced floral aromatics—French Chardonnay at its finest.
Vinification
The Chardonnay is harvested at the peak of maturity. Once at the winery, a soft pressing is made, the must is finely racked then put in casks by gravity in the cellar, after which alcoholic and malolactic fermentations take place. A stirring of the lees in a barrel is carried out every 15 days during 12 to 18 months of maturation. It helps the wine to feed itself on its fine lees. The white wines are fined and lightly filtered in order to protect their purity and freshness.