Domaine Pierre Gaillard, Collines Rhodaniennes, Syrah 2020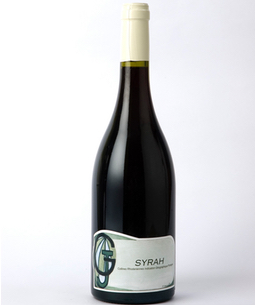 Appellation: Collines Rhodaniennes
Region: Northern Rhône
Country: France
Color: Red
Varietal(s): Syrah
About The Producer
In the 1990s Pierre Gaillard was one of 3 producers who recognized the potential of the Collines Rhonaniennes as an "affordable surrogate" to the northern cru appellations. Collines Rhonaniennes lies "just outside" the famed northern Rhone appellations of Crozes-Hermitage and St. Joseph. This wine is made by Jeanne Gaillard.
Terroir & Vineyard Practices:
Jeanne sources the fruit from two areas, Malleval and Marsaz that sit on the east and west sides of the Rhone. Malleval and Marsaz are 2 of the 5 districts that qualify to be classified as IGPs, making this wine a bargain.
Tasting Notes
A fresh, vibrant Syrah from the area surrounding Crozes-Hermitage and St-Joseph. All of the beautiful fruit qualities of Syrah (raspberry, dark cherry) shine through, highlighted by pepper and spice. This is a lean, nimble red that will pair just as easily with a juicy burger or braised meats.
Vinification
This is 100% Syrah. Hand-picked and aged in stainless steel.