Domaine Yvon and Laurent Vocoret, Chablis 2018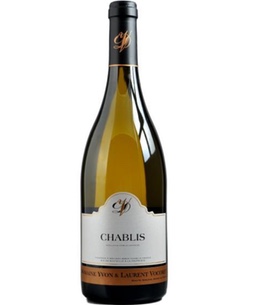 Appellation: Chablis
Region: Burgundy
Country: France
Color: White
Varietal(s): Chardonnay
About The Producer
Domaine Yvon & Laurent Vocoret is a small, family-owned estate in Chablis whose history dates back to 1713. The Domaine was formally established and renamed in 1863. Yvon (6th generation) and Laurent (5th generation) of winemakers to uphold the family motto: "quality, dignity, and respect." Since 1974 they have been farming organically, to respect and protect their vines and the environment. Their wines represent the essence of their exceptional terroir.
Terroir & Vineyard Practices:
The village-level Chablis comes from various plots in Chablis. The 45-year-old vines are planted in Chablis's famous clay-limestone soils.
Tasting Notes
This Chablis has a terroir-driven focus. It is welcoming with an evenly textured approach. The wine has notes of lime and minerality from the limestone soils and finishes smoothly.
Vinification
Each plot is harvested separately, according to maturity. The wine undergoes a light static settling. This keeps enough of the fine lees so that the alcoholic and malolactic fermentations occur naturally. The wine is aged in stainless steel to preserve the wine's freshness and character.