Le Mas de l'Ecriture, Terrasses du Larzac, Emotion 2016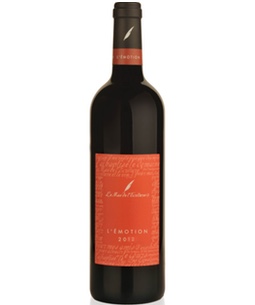 Appellation: Terrasses du Larzac
Region: Languedoc
Country: France
Color: Red
Varietal(s): 28% Syrah, 26% Grenache, 24% Carignan,15% Cinsault, 7% Mourvedre
About The Producer
Pascal Fulla, owner of Mas de l'Ecriture, gave up a professional life as an advocate to turn winemaker. Pascal takes no shortcuts raising his grapes and making his bold, certified organic wines.
Terroir & Vineyard Practices:
Mas de l'Ecriture has only 12 hectares under vines. The work in the winery is as meticulous as that in the vineyard. Pascal takes no shortcuts raising his grapes and is certified organic: he uses no herbicides, he keeps his yields very low, he hand-picks, he sorts his berries not once but twice to eliminate any unripe or unhealthy grapes, and in return, his fruit sings for him.
Tasting Notes
Cuvée l'Emotion is a fearless wine, but at the same time smooth, with penetrating depth and great length. It has a garnet robe and aromas of red fruit, blackberries, and a bit of garrigue (those scrubby rocky, outcroppings of lavender and herbs known best in the Rhone Valley). This wine is not afraid of spicy stews and powerful cheeses and only gets better with bottle age.
Vinification
He vinifies each plot and variety separately in stainless steel tanks (40HL) and in a wood tank (50HL French oak). This cuvee is aged for 12 months in French oak barrels of 600L.