Noelia Bebelia, Rias Baixas Albariño 2020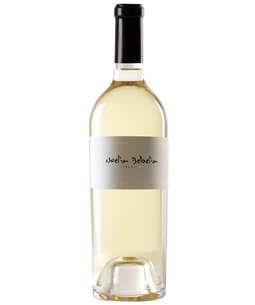 Appellation: Rias Baixas
Region: Galicia
Country: Spain
Color: White
Varietal(s): Albariño
About The Producer
Independent vignerons, business partners, and husband and wife team, Noelia Calvar and Simón Barcia set out to produce Albariño from Soutomaior a sub-region of Rias Baixas – considered by experts to be the best in the world. Noelia Bebelia is seven-acre estate on the hillsides of the Verdugo river, which produces four styles of Albariño. The underlying philosophy of this small, terroir-driven winery is to create premium wines that have a sense of time and place. Noelia and Simón take a minimalist approach to wine making. Their wines are not the typical Albariño. They create wines that illustrate what Albariño is capable of becoming under careful and gentle guidance of experienced hands.
Terroir & Vineyard Practices:
Soutomaior is the smallest of the five subzones in Rias Baixas, a very mountainous and rainy region of Spain that sits close to the Atlantic Ocean. The estate's vineyards lay on sandy, decomposed granite soils with a southern exposure to take advantage of the sun's warmth. From the very beginning, Noelia and Simón have not used herbicides, insecticides, chemical fertilizers, or practice any mechanical task that destroys the soil. Due to the high humidity and temperature they have not been able to avoid occasional pesticide use to fight mildew.
Tasting Notes
The wine has a green-gold color. The nose leans more towards gooseberries, rather than the expected white peaches and pears normally associated with Albariño On the pallet it starts to reveal its true identity as an Albariño - one of the best wines of Spain. A generous, suave mouthfeel adds weight without heaviness. The bright acidity keeps the wine tight and fruit-focused, leaving you wanting more. This is an exceptionally polished Albariño with uncommon concentration.
Vinification
The Albariño grapes were harvested by hand and directly pressed without destemming or crushing. After alcoholic fermentation, the wine was aged on the lees for four months. The wine does not undergo malolactic fermentation or cold stabilization, but it is finely filtered prior to bottling.